Hi everyone. School has started, so I won't be posting as much. I'm busy with volleyball tournaments almost every weekend. But I will still try to get a post up every week.
Anyway, I have been looking around at some other doll blogs and thought I'd share some of my favorite posts of the week.
Super Inky always has beautiful photography and this post was no exception. This one is definitely worth a look.
Clara went to an AG store and took some lovely pictures of the new American Girl release. I love to look at pictures from the stores because you can see things from a different angle other than what you may get from the website pictures.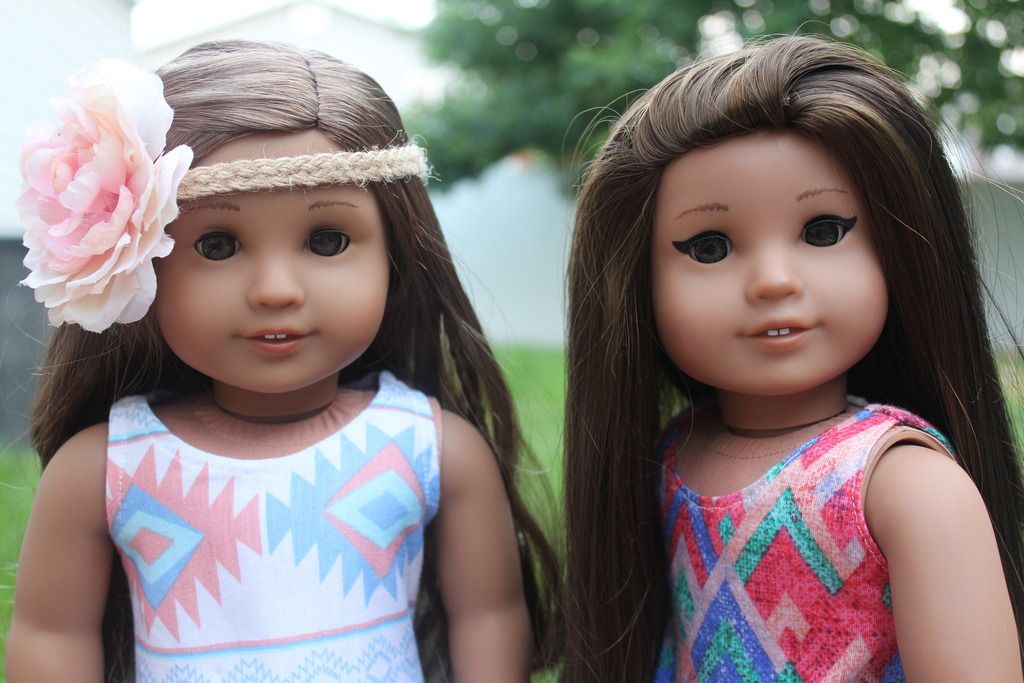 Charlie took awesome pictures of some gorgeous twins. I recommend going to check it out.
I hope you go and look at these posts.
Are you glad to go back to school?
-Anna
Note: These pictures are not my own. They are from the links above each of the photos.