The Warm Winter Outfit is my favorite outfit from this release! The colours are perfect and so funky. The boots are adorable. Love. (Sorry for the blurriness)
This is the
Movie Popcorn Machine
priced at $48. Oh my gosh it is purple and a popcorn machine! What more could we ask for? All the little details just make it look like it would be so much fun to own!
Ooooo ahhhh. Just take a minute to stare at this beautiful dress!!! I have no words to describe it.
(again, sorry about the blurriness)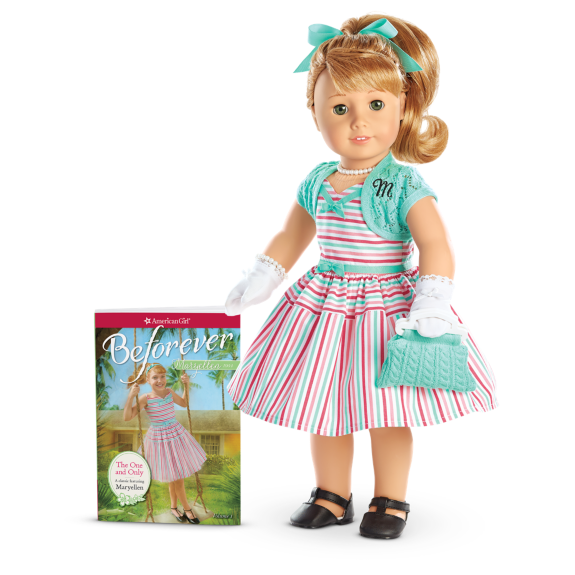 Maryellen is so pretty! Her side swept bangs are similar to Grace's, but I love them on her more! Her meet outfit colours are very summery and colourful. Love her!
Maryellen's Sea Side Diner!!! SOOO cute! Love the nice colours! The food looks good enough to
eat! ; )
Maryellen's Ice Skating Outfit and Accessories. I usually don't like blue and red together but these two shades just look so nice! The hat looks so adorable on her. I love the little snow flake detail on the dress! This outfit might have to be added to my collection.
At first I was not a big fan of Maryellen's Jukebox. But it has grown to be one of my favorite items from the release! The colours are really pretty. It would be way cool to be able to play your own music from your phone or iPod. I can just see my dolls having a fun dance party with this.
If you haven't already I recommend going to check them out, here.
-Anna